Stress Awareness Month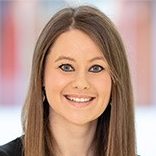 Pip Galland is a local HR and Employment solicitor as well as Bath Mind's chair of Trustees. A huge thanks to Pip for her insight below on stress awareness month and the importance of managing stress for better mental health.
Managing your stress bucket this Stress Awareness Month
Stress Awareness Month has been held every April since 1992 to raise awareness of the causes and support strategies for our modern-day stress epidemic. It provides time for an open conversation on the impact of stress and more importantly an opportunity to share effective strategies to make stress more manageable.
Not all stress is bad
We all need our stress hormone (cortisol) to rise and fall throughout the day to be able to function. It helps us to focus, to learn and to remember new things. But high levels of stress disrupt the natural changes in the body's response system and start to affect our physical and mental health.
In the working environment, stress can sometimes be worn as a badge of honour or a symbol of productivity, but when it isn't effectively managed, it can impact our health and performance in the longer term.
So, where does your stress bucket come into this?
The stress bucket analogy (Brabben et Al, 2002) was created to help people measure their stress tolerance. Our stress tolerance or the size of our "stress bucket" is a product of our genes and experiences to date. The size varies person to person. The water in the analogy is a combination of all of the stresses in our lives. We cannot change the size of our bucket. However, we can develop coping strategies to keep our bucket from overflowing that are like taps that allow water to drain from the bucket.
How can you empty your stress bucket?
Learning how to manage your stress does take practice, but it can be done. Here are five tried and tested ways to reduce the level of your stress bucket (we hope you find them helpful):
Create a daily routine. Coming up with a structured plan for each day with clear boundaries between your working and private life will give you a sense of control. Try to divide your day into manageable activities and make sure you build in time to do things you enjoy. Moreover, set a daily routine for work: take regular breaks, leave your desk for lunch, and have a fixed time to turn off.
Physical activity. Exercise can do wonders for your mental health. The World Health Organisation recommends that we exercise for 15 minutes a day! A short walk around the office or simply standing up to stretch during a break at work can offer immediate relief in a stressful situation. Exercise assists with blood circulation and releases endorphins that can improve your mood.
Connect with others. Socialising decreases stress and anxiety while supporting calm and happy feelings. By talking to someone, we share our emotions and experiences, and provide or receive support. This makes us feel connected. When we socialise and have physical proximity to others, our cortisol levels reduce. Simply sharing our concerns can help us feel better.
Consider your social media intake. Social media can be a great way to connect with others, but it can also amplify anxiety and stress. If you're trying to unwind at home, consider turning off push notifications, unfollowing or muting accounts which are triggering for you, muting WhatsApp groups and hiding Facebook posts and feeds that might overwhelm you. A lot of devices nowadays even offer a function to notify you once you've reached your daily time limit of social media use.
Seek professional support. If you are feeling overwhelmed and your individual attempts to reduce your stress bucket aren't having the desired effect, you may need of professional support and there are many options available to assist you both inside and outside of work. Bath Mind can signpost to your available support, for example talking therapies or finding new ways to relax with our wellbeing groups.
If you need supporting managing your stress and mental health, we are here to support you. Take a look at our services to find out more.
Posted on: 6th April 2023