Mens Mental Health Awareness: Luke's Story
The morning coffees with my flatmate, going on new walks or bike rides, volunteering, spending time outside every day, spending time with my girlfriend, seeing my friends and family. All these things give my days meaning.
I realised that my mental health was deteriorating during my first year at University.
I knew that I was unhappy. I knew that many times a day I would spontaneously feel overwhelmed. I had come to expect that each day an inevitable sickening feeling would fill my stomach, that my heart would start racing, that my thinking and my drive to do anything would become paralysed. And I knew that I had started to get nervous before even the simplest of tasks and that I could spend days still worrying about that same thing. I knew all these things, but I had absolutely no idea what I could do about it. So I did nothing and just hoped it would go away.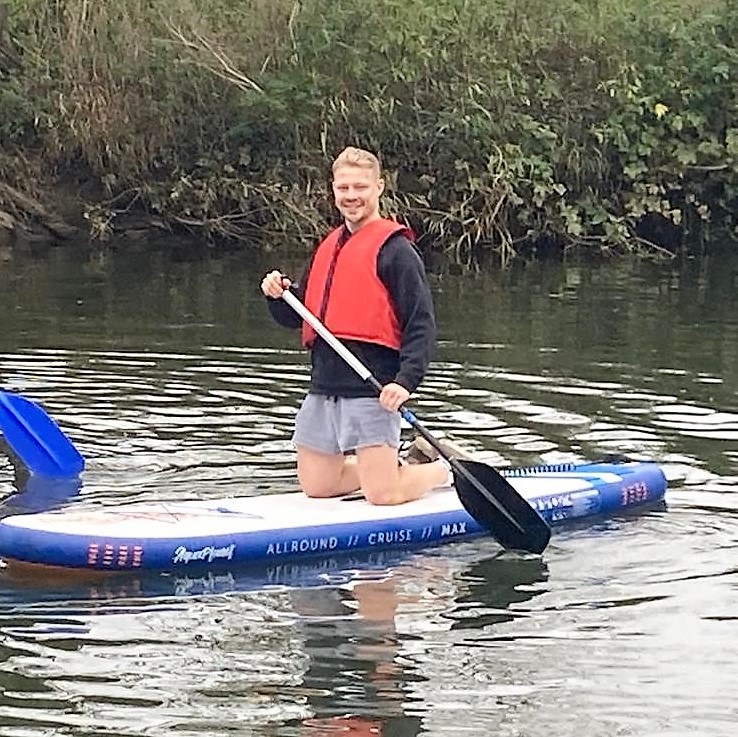 Up until that point in my life mental health was something that I had never needed to think about. I was fortunate enough to enjoy my time at school. It was an all-boys school and, like most of my friends, sport was a big part of my time there. I was a keen rugby player, playing regional level and captaining the school team. Thinking back, it was a rarity for any of my friends, or myself, to show any signs of unhappiness and it was rarer still for conversation to ever touch upon how we were feeling.
I think that this is fairly common amongst young men. We try not to show our unhappiness, and we definitely try not to talk about it. This was certainly the case for me. I felt caged by these alien thoughts and feelings, and soundproofed that cage through my unwillingness to tell anyone what was happening.
Every day I would try to face it alone, desperately trying to work out why I felt the way I did. Was it my course? Missing my friends and family? The suffocating coursework deadlines? My self-expectations? A post-school identity crisis? On reflection I think all of these, amongst others, had some part to play. But I continued to sink deeper and deeper into the depression. I was struggling to sleep and unwittingly became more withdrawn, going off on walks on my own for hours on end. I was eating terribly and, in an effort to sleep and numb my thoughts, would drink excessively and regularly. At this point I really didn't see how things were going to change.
My first steps forward
One day, after recognising that I was in a bad place, a close friend asked me about what I was going through and started to tell me about his own struggles with mental health. I was tired of feeling the way I did and hearing him talk about his experiences gave me that bit of courage I needed to tell someone what was going on. I realised that I wasn't alone in feeling the way I did and that I had the ability to talk about it. And I think for anyone struggling with any mental ill-health it's so important to know what I came to realise – you aren't alone, your friends will listen, and talking does help.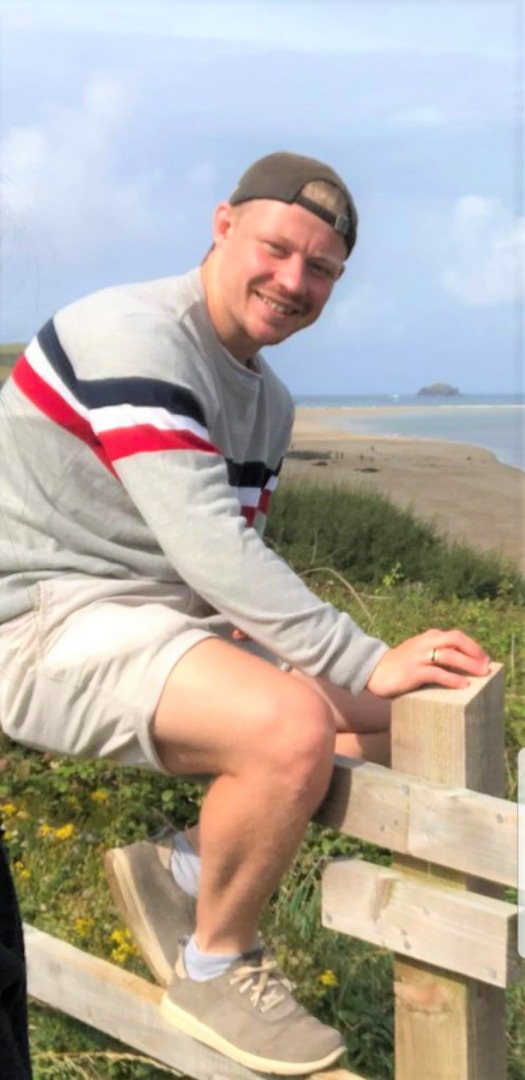 Where would I be if this friend hadn't had that difficult conversation with me? Perhaps looking after one another is the key for tackling mental ill-health. He convinced me to seek professional help. A GP appointment led to a depression diagnosis and I was prescribed anti-depressants and counselling sessions. It wasn't really plain sailing from here. For a while I would take my anti-depressants, sleeping pills and drink just to get to sleep. But talking to someone regularly really did help, it took my thoughts and feelings outside of my head and allowed me to confront them. And part of the reason that I wanted to write about my experience with mental health is hopefully to encourage other young men to talk openly and honestly about theirs because it does help.
Curating my life
I made the decision to change university course and suspend my studies for a year. With the help of those around me and being far more open and honest with myself I have become much better at recognising what makes me happy, what is burdening me and what challenges are beyond my control. In turn, becoming more selective about what I gave my time, my energy and thoughts to. In essence I have started to curate my life better than I was previously. I still find it amazing to think what a difference this has made; whilst I still have challenging days, now armed with perspective, I am far better placed to get through them.
Changing my routines
I realise now that I didn't really give myself a chance in my first year at University. I was obsessed with productivity, working all hours of the day and running from one commitment to the next. Resting was a dirty word. Nowadays, with a schedule filled with more things I love and less things that bring me down, I find time for myself. The morning coffees with my flatmate, going on new walks or bike rides, volunteering, spending time outside every day, spending time with my girlfriend, seeing my friends and family. All these things give my days meaning. Whilst you're at University it's easy to lose your day grappling for an extra few percent, but what if that percent could be found if you spent less time agonising over coursework and more time resting?  
The last thing I want to impress the most on anyone reading this going through any sort of mental ill-health is that things do get better. No challenge and no thought lasts forever. And importantly, there are people and organisations that are able to help you, but only if you let them.
A huge thankyou to Bath Mind trustee Luke for his honesty and inspiring words. This Men's Health Awareness Month, we want to encourage all to speak out on mental health and wellbeing. Remember to check in with the men in your life, this November and beyond. 
Posted on: 25th November 2020