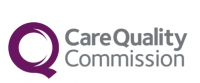 The home provides non-nursing care and support for eight people aged between 18 – 65 with long-term mental health issues. We work alongside each resident to identify and work towards their life choices and goals by providing individualised and person-centred support to each resident through care planning and a key work system. This support incorporates a wide holistic approach that looks at maximising the self-management and empowerment of each resident. The home works with each person to advance to more independent living and accommodation.
Residents are supported 24 hours a day, seven days a week by the Registered Housing Manager and qualified staff team. We are a team with a wide skill mix and we work together to use communication interventions and reflective practice to enable a psychologically informed environment.  
Residents must be supported by the mental health team from Avon & Wiltshire Mental Health NHS Partnership Trust.
Please use the Enquiry Form on the left hand side of the page to submit any questions or to request more information from our Housing Team, or contact Fiona Stradling (Housing Service Manager) on 01225 448396 or email [email protected].
Covid Service Risk Assessment – Housing COVID 19 Risk Assessment & Plan Reviewed 12.8. 2020