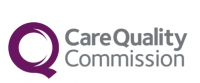 It provides non-nursing care and support for eight people aged between 18 – 65 with long-term mental health problems.  We work alongside each resident to identify and work towards their life choices and goals by providing individualised and person-centred support to each resident through care planning and a key work system. This support incorporates a wide holistic approach that looks at maximising the self-management and empowerment of each resident.
The residents are supported 24 hours a day, seven days a week by the Registered Housing Manager and the staff team.  We are a team with a wide skill mix and we work together to use communication interventions and reflective practice to enable a psychologically informed environment.  
Residents must be supported by the mental health team from Avon & Wiltshire Mental Health NHS Partnership Trust, e.g. a psychiatrist, CPN, or social worker.
Please contact Fiona Stradling (Housing Service Manager) on 01225 448396 or email on [email protected].
Covid Service Risk Assessment – Housing COVID 19 Risk Assessment & Plan Reviewed 12.8. 2020
Our Supporters