Room 627 is a project created to help young people navigate the changes of moving from Year 6 to Year 7, with kindness, compassion and creativity. The project offers a space where young people can explore different activities, share ideas and get creative, and to build confidence in the changes presented by 'moving up' to senior school.
While the project primarily works with young people transitioning from primary school to secondary school, we also actively work with home learners, and the resources & mindfulness sessions can be used by all ages and families.
With Room 627, we aim to:
Give young people moving up a helping hand to make transition smoother & less stressful
Create confident young people, taking pride in the work they have designed and made happen
Boost resilience, self confidence and self compassion
Produce young coaches and ambassadors to cascade the work
Support the making of new friends
Share the excitement of ideas, creativity & exploration
Room 627 organises informative and fun events for both Year 6 and 7 children and their parents and carers. Check out our videos from some recent events below. 
Moving Up: Preparing For Secondary School online presentation:
Burn and Banish Our Worries Ceremony at Oldfield School:
Take a look at our Room 627 main website, brought to you by a passionate and creative group of Year 7 Wellbeing Ambassadors at Oldfield School, who have co-designed the entire project. 
For further information on Room 627, please contact: [email protected]
The Cabinet of Compassion
This project has been inspired by the Cabinet of Compassion, a collaboration between Bath Mind and the Department of Kindness.
Since 2018, The Cabinet of Compassion has interacted with over 1,300 people across Bath & North East Somerset (B&NES) in schools and community settings. 
It is a playful installation which invites you to take an opportunity to be kind to yourself. The installation includes:
Audio play messages of support, recorded by young people
Drawers to pull out and select a badge of kindness
Permission Slips can be torn from the refill booth
Colourful visuals prompt you to delete worries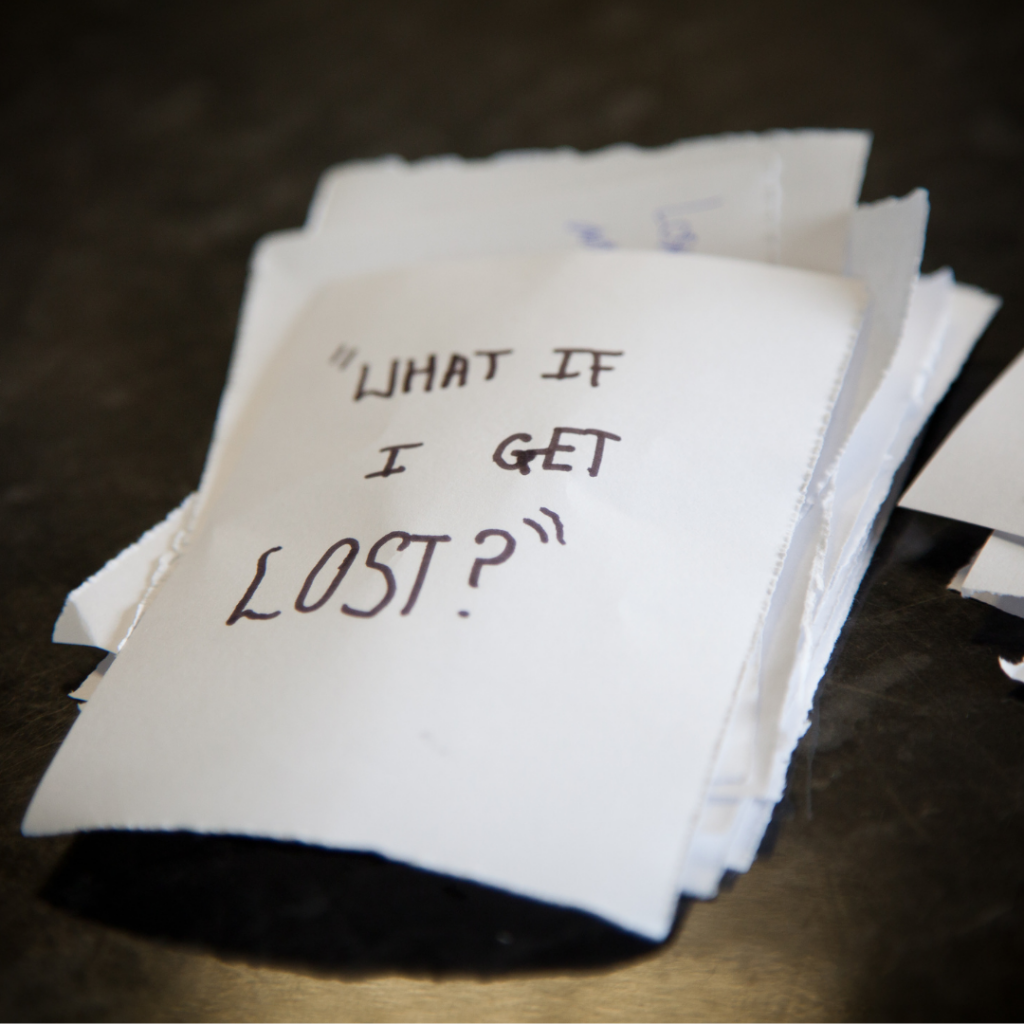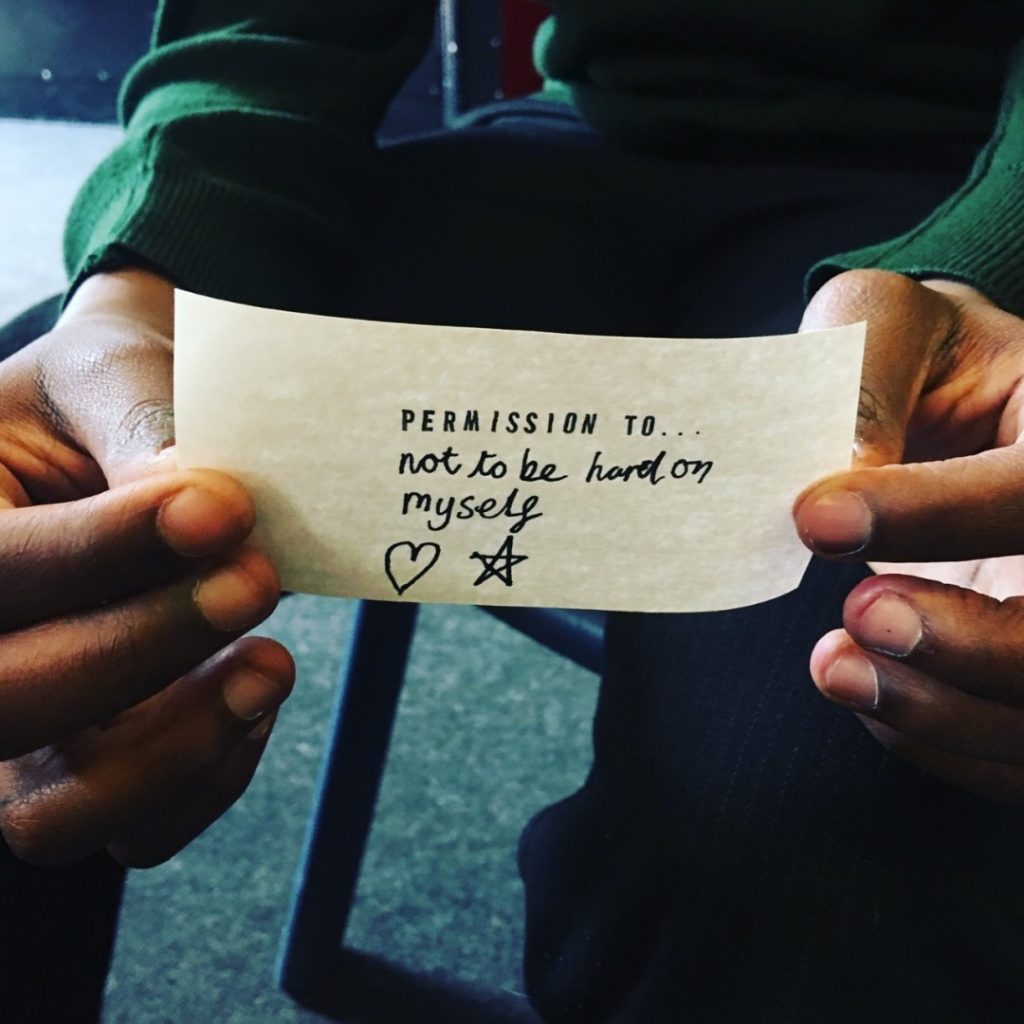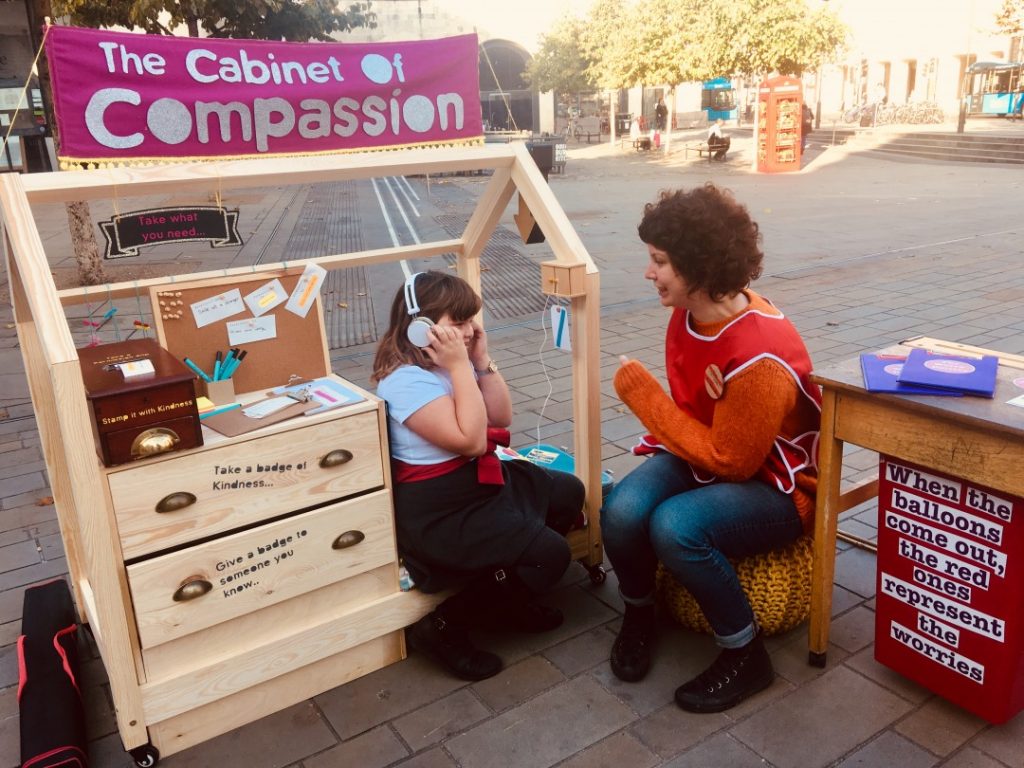 About our funder
We are excited to be able to develop our wellbeing work with young people through the Co-op #iwill fund. The #iwill Fund is a £50 million joint investment from the National Lottery Community Fund, and the Department for Digital, Culture, Media and Sport (DCMS) to support young people to access high quality social action opportunities. The Co-op Foundation acts as a match funder.
The #iwill campaign is about inspiring young people to be active citizens.
Since 2018, Bath Mind have been touring our cabinet of compassion around schools and community settings, interacting with over 1,300 people across BaNES. The beginning of this project was made possible by funding from the Quartet Foundation, St James Place Charitable Foundation, Awards for All, The Ashley Family Foundation, and The Ragdoll Foundation.
Are you ready to say #iwill? Get your organisation to sign up to the Power of Youth Charter and help the #iwill movement.