Vote for Bath Mind in the My Favourite Voucher Codes Charity Poll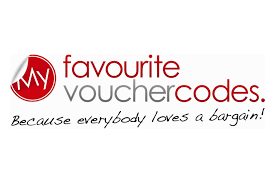 At Bath Mind, we believe that no one should face a mental health problem alone. We strive to make sure that everyone in the local community with mental health difficulties is given the right support and advice. While we are affiliated with the national Mind charity, we receive no direct funding from them, and it's through our wonderful supporters and funders that we are able to keep doing what we do. That's why for the month of February, and in honour of Time to Talk Day 2020, we've teamed up with fellow Bath based company, My Favourite Voucher Codes. 
My Favourite Voucher Codes is a website that is not only committed to helping their users save money, but helping good causes too. Since their launch in 2012, they've raised over £57,000 for different charities as a result of their monthly poll, and this month Bath Mind are one of three charities taking part. 
How Does My Favourite Voucher Codes Raise Money for Charity? 
My Favourite Voucher Codes is home to thousands of voucher codes and deals from the UK's biggest retailers. Every time you use one of their voucher codes, the site makes a small commission at no extra cost to you. At the end of every month, they donate 20% of their profits to charity. 
So how do they decide which charity gets the donation? Each month the site hosts their monthly poll, where three different charities compete through friendly competition to win votes. The poll is shared via on site promotion, general word of mouth and social media, and the charity with the most votes at the end of the month wins the donation! 
How You Can Help Bath Mind Win 20% of February's Profits
Supporting Bath Mind in the My Favourite Voucher Codes poll is nice and simple. From the 1st February, head over to the site by clicking here where you'll find the poll on the right hand side of the page. Simply click on Bath Mind, hit the red button to cast your vote, and you're all done! It's completely free to vote in the poll, and there's no need to sign up to anything for your vote to count. You don't even have to use any voucher codes to vote either! However, if you have any online shopping to do, it's worth taking a look as any codes used will contribute to the amount we could win!
While Time to Talk Day is happening on the 6th February, the charity poll will be running from the 1st right up to the 29th of February, so there's plenty of time for you to get your votes in. Simply head over to My Favourite Voucher Codes, cast your vote for Bath Mind, and make sure to share it with your friends! Thank you!
Author: Hannah Roper
Posted on: 28th January 2020