Your GP is the best first point of call to discuss your mental wellbeing.
You can also request to see the GP Mental Health Lead.
Mental Health Conditions
Mind have produced information around a range of mental health conditions. 
Here are some common mental health conditions local to the South West:
Self-Harm Suicidal Feelings Personality Disorder Depression
This video shows people talking about their experiences of self-harm:
This site lets you use your natural creative skills to maintain and improve your wellbeing. Pick from dozens of creative activities designed by experts in the fields of art and health.
Start2 – Live life more creatively
Films and animations
This short film by Oriel Berkovits explores depression.
Here are some other films and animations:
www.storypick.com/mental-disorder-short-films/
Men's Mental Health 
Looking to understand more information on male mental health? This resource is for anyone who identifies as male, and is looking for support from the pressure associated with this. "Understanding the Male Menopause and Mental Health"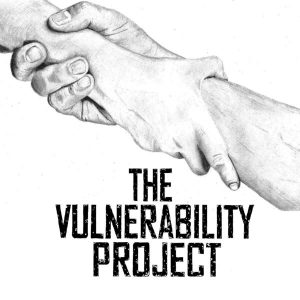 Two in five (41%) men in England, Scotland and Wales aged 20-59 do not seek support when they need to. A primary reason for this is linked to dominant but poorly defined ideas of what masculinity is, creating barriers to some men having conversations surrounding their mental health. For some men, acknowledging feelings such as low mood, depression, anxiety or any mental health problem, may be associated with feelings of shame and disappointment.
The Vulnerability Project Podcast, from Mike Langroudi, seeks to break down these barriers and create an open dialogue around men's mental health:
'Opening up is not something men do easily, but the power of being vulnerable is hugely underestimated. The Vulnerability Project is a podcast hosted by Mike Langroudi who's mission it is to help end the stigma against men's mental health. By sharing his own experiences and the inspiring stories from his guests, he aims to break the silence and encourage men share. Always remember, you don't need to suffer alone and to be vulnerable is to show immense strength.'
You can find the podcast here.
Support for Young People 
Happy Maps will signpost you to books, websites, counselling services and parents groups so you can find help and support for you and your child, teenager or young adult. We have linked books to Amazon to allow you to see reviews but books will also be available from your local bookshop or library.
Below you will find a practical guide for parents who need advice and support on teenagers and young people who are experiencing poor self esteem and body image, including tips for talking and information on seeking professional help:
Guide for Parents supporting a Young Person with Body Image And Self-esteem  
Teen Mental Health – A Guide for Parents discusses cyberbullying, body dissatisfaction and other useful tips and advice for parents to help their teens overcome body image issues, academic anxiety, peer pressure and cyberbullying. The resource includes links to other important teen mental health resources.
Apps
Brighton & Hove Mind have produced a list of relevant apps.
How to support someone else to seek help
Can you make someone get help with their mental health? Watch Mind's film for advice:
Personalisation
Personalisation is a way of making sure that individuals have more choice and control over the services that they receive. 
If you haven't got a Personal Budget it is worth asking your Care Co-ordinator to see if you are eligible to have one. 
If you are eligible you will be provided with support to explore what you need to increase your wellbeing and fulfilment. When you have been through the assessment process and you have identified what your needs are, you will be told the amount of your Personal Budget. 
You can be quite creative in how you use the money to meet your needs, and it is possible to split it between several types of services and even to buy items that support your progress. You can get 1-1 support from Bath Mind, or book on one of our courses using your personal budget.
Sectioning
Here is an informative clip about what happens with sectioning:
Time to Change
The Time to Change website is a useful and informative site with resources you can print and use; films and animations as well as resources to develop and deliver your own mental health awareness awareness sessions in the workplace, schools and community. www.timetochange.org.uk
Every Mind Matters
We don't need to wait until we are struggling with our mental health; 'Every Mind Matters' encourages adults to be more aware of their mental health and help them discover simple steps to look after their mental health and wellbeing.
There is a free NHS-approved online tool on the Bath and North East Council's website, which helps you build an action plan to deal with stress and anxiety, boost your mood, improve your sleep and help you feel more in control.
To learn more about how to look after your mental health and create your own action plan, visit: www.bathnes.gov.uk/everymindmatters
Obsessive Compulsive Disorder
Impulse have a dedicated blog for information surrounding OCD, including different types of treatment, community groups, awareness and symptoms. You can find their blog posts here.